About us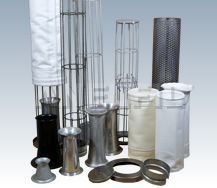 ANEL FIL provides a variety of services regarding industrial filters development.
Our company offers a wide range of custom made filter bags,filter wire cages, loading bellows, electronic pneumatic valves and air slides (conveyor belts).
These products apply at a range of industries and facilities, sush as:
cement production
chemical
pits
plastics production
asphalt production
food (flour)
lime kilns
metal production
At every project, our goals are to provide our clients:
High quality products with long last characteristics
Low badjet solutions without compromising quality
Fast construction and delivery (all filters are constructed of patterns or samples provided by our customers)
Materials we use:
Every filter media that we use is supplied by countries that are situated inside the European Union, from companies with proven products' excellence. All media used meet high technical and quality standards, for best lifespan and performance.